A true inspiration! reteks.ru
Rodneyse Bichotte has led a life consisting of notable achievements and honorable endeavors.  As a conscientious and determined elected official, Rodneyse unapologetically fights for matters in which she truly believes, and finds the right balance between competing interests.
This once little-known gal is surely someone to watch in 2016!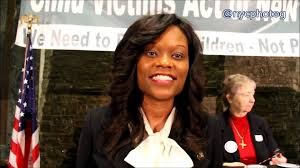 She knows the importance of education!
Rodneyse holds a Bachelor of Science degree in Mathematics / Secondary Education from State University of College at Buffalo, a Bachelor of Science degree in Electrical Engineering from State University of New York at Buffalo, a Master of Business Administration in Finance/ Accounting/ Marketing degree from J.L. Kellogg School of Management/ Northwestern University, and a Master of Science degree in Electrical Engineering from Illinois Institute of Technology.
An international player! 
During her professional career in finance, Rodneyse held the positions of Director of Corporate Development & Mergers and Acquisitions (M&A) at American Express; Vice President and Corporate Banker of Technology Corporate Banking at J.P. Morgan Securities Inc.; Vice President / Associate/ Investment Banker of Global Investment Banking at Banc of America Securities, LLC;  Senior Manager of Finance and Business Management  in Global Markets, as well as Japan and China Customer Service Support Engineer  for Wireless Technologies, at Lucent Technologies.
She's been around!
Rodneyse is a world traveler and has visited seven countries in the continent of Africa, several countries in Asia, Europe, Latin America and the Middle East, including Israel.
That's what I'd call, thinking/being outside the box!
She gave it all up for the people! 
As a true public servant, Rodneyse spent two brief years as a mathematics teacher with NYS's Board of Education, during which time she was recognized for increasing the student passing rate from 45% to 85%, the highest among all teachers in the school.
With the dire need to pursue her passion for women in math, science, and business,  Rodneyse later became a STEM (Science, Technology, Engineering, and Mathematics) Program Management Consultant. As a STEM consultant, she developed a program plan to incorporate a STEM Pilot scholarship program into the Brooklyn, New York public schools, and she provided recommendations and strategic analytic support to the Commissioner in support of Minority Women Business Enterprise (MWBE) initiatives to order to improve operations, outreach and policies.
Rodneyse used her knowledge, experiences, and passion for others, as a springboard to becoming the first Haitian-American woman elected into office in New York City. In 2015, she began her tenure as an Assembly member for New York State's 42nd Assembly District.
Well armed with knowledge and experience, after her successful election, Rodneyse was chosen by the NYS Assembly's leadership to be the Chair of the Oversight of Minority and Women-Owned Business Enterprises (MWBEs) Subcommittee in the New York State Assembly. It is further notable that she also currently serves on the Housing, Government Operations, Economic Development, Small Businesses, Banks, and Social Services committees.
She is a supporter of progressive women in health and education! 
On November 21, 2015, Rodneyse presented Weill Cornell Medicine's Dr. Greta Strong with an award for her leadership in New York's health and education community. Dr. Strong is undeniably one of New York's best kept secrets (stay tuned for more on Dr. Strong in an upcoming blog), and Rodneyse is certainly paying attention!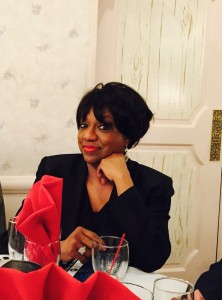 Fun fact: Who knew? 
Rodneyse is trained in classical voice and drama, and had previously performed at both the world renowned Carnegie Hall, and the prestigious St. James theater on Broadway!  She is also a red belt in Tae Kwon Do! Wow that's pretty awesome!
Introducing Professor Bichotte! 
If all of this wasn't impressive enough, Rodneyse may now add the title of Adjunct Professor to her resume, as she now teaches in the Masters of Public Administration (MPA) graduate program at Metropolitan College of New York.
Yep, with this girl at the helm, I'd say that New York State's future is in very good hands.