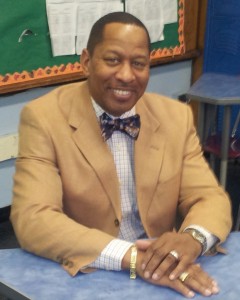 A December 13, 2015, Daily News article entitled: SPECIAL REPORT: Gangs tied to 49 percent of shootings in New York City, mostly over petty disputes, noted that New York's gang epidemic in NYC has reached crisis proportions, and that gang-bangers are responsible for nearly half the city's shootings. Last year, in 2015, gangs were responsible for 40% of the city's murders.
Police acknowledge that gang violence is no longer the result of (the familiar reasons such as) drug turf and/or money conflict, but nowadays, extreme violence is a mere rite of passage.
Also, there are roughly 375 active gangs or street crews in the city. Brooklyn is in the lead with  at least 130, and the Bronx is in second place with 87 gangs or crews. Interestingly, some gangs  are now becoming blended/amalgamated groups in order to expand their reach and power.
Councilman Andy King Educates the Community
Responding to the reality of the pervasiveness of gangs in the Bronx, and hoping to ameliorate the gang epidemic and give youths a fighting chance, Councilman Andy King held an anti-gang workshop to educate the community on how to identify signs of gang membership in our own families. The workshop was also designed to teach us how to keep our families safe in the gang entrenched Bronx.
The educational event was brilliantly facilitated by the Community Affairs unit of the New York Police Department (NYPD), and was an exceptionally informative event.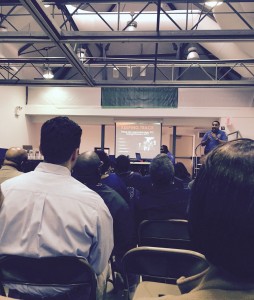 Lessons and Advice from the Gang Forum 
Interestingly, while it is said that most active gang members are in their middle teens to early 20s, kids as young as seven (7) years old are being recruited into gangs. The notion is that kids are low maintenance (cheap) and less likely to be detected.
With this awareness, Councilman King and the NYPD emphasize how important it is for adults to learn the culture of the youth.  Adults must learn the youths' language, their rituals, their habits, their technologies, and their interests.
One NYPD officer noted that while some adults get up in the morning and read the newspaper for current events, the youth get up in the morning and immediately look at social media, particularly World Star Hip Hop, for the current events that interest them and/or impact their specific (and complex) world.
Despite Law Enforcement's Best Efforts, Violence Persists. 
Although law enforcement has been aggressively cracking down on gang activity lately, violence persists.
The takeaway of the night:
It's going to take a village! Real talk! 
http://www.nydailynews.com/new-york/nyc-crime/gangs-represent-shootings-new-york-city-article-1.2464740