In a push for transparency with the disciplinary record of Officer Daniel Pantaleo- the officer who is said to be responsible for the 2015 choking death of Eric Garner, New York City elected officials and advocacy groups gathered outside of City Hall for a press conference on Tuesday morning.
The press conference was marked with notable expressions by the members.
NYC Councilman Ritchie Torres, Co-Chair of the Black, Latino, & Asian Causus
In a profoundly resonating statement, the councilman noted that the pubic has a right to know the disciplinary records of "people with the authority to kill."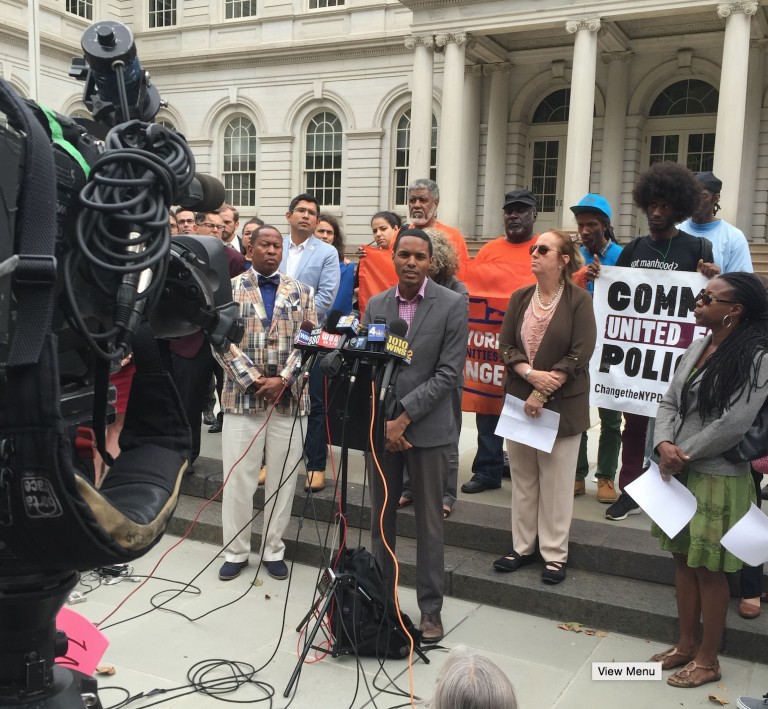 NYC Councilman Brad Lander, co-founder of the Progressive Caucus 
"If there's going to be justice, there simply must be transparency."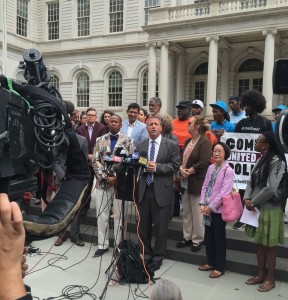 NYC Councilman Andy King,  Ex-Officio Past Chair of the Black, Latino, & Asian Causus
Councilman King passionately urged the police to be diligent in building police and community relations. He proposed that the only way to do this is through holding the wrongdoers accountable. The councilman noted that there are many police officers doing right, but that there are in fact some doing wrong. He further urged the police department to be cognizant of the reality of racism.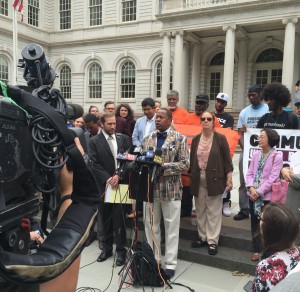 Manhattan Borough President Gale Brewer
Madam Borough President noted that transparency with officers' records is imperative "if we are to prevent future tragedy." Madam Borough President further states: "The public has a right to know."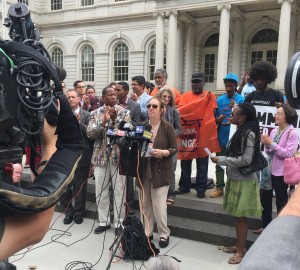 Donna Lieberman, the executive director of the New York Civil Liberties Union
Ms. Lieberman called the Eric Garner tragedy "a murder witnessed by millions" and further stated:"it's time for a little sunlight."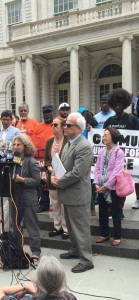 Civil Rights Attorney David B. Rankin   
Attorney Rankin noted that transparency with disciplinary records would protect against "potentially troubled officers."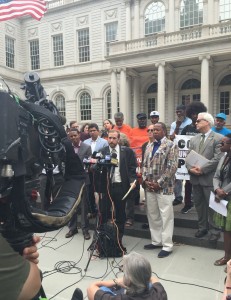 A spokesperson for the mother of Eric Garner also gave a statement accusing of a double standard. Through her spokesperson, Ms. Garner noted that when a person is victimized by the police, the victim's background and records are disclosed to the public, but the records of the accused police officers are not.
I concur with the speakers and agree that transparency is crucial. I particularly reaffirm the viewpoint of NYC Councilman Ritchie Torres— the public has the right to know the disciplinary record of anyone with the authority to kill.
Sincerely,
Caprice