"Honor bespeaks worth. Confidence begets trust. Service brings satisfaction. Cooperation proves the quality of leadership." James Cash Penney
"Honor," "confidence," "service," "cooperation," and "leadership," are fitting designations for a man who spends his days saving the nation from domestic and international terrorism; foreign counterintelligence; cyber crime; public corruption; civil rights violations; organized crime; drug crimes; white-collar crime; violent crimes; sex trafficking; and child predators, then spends his limited free time engaging with college students—in an effort to cultivate future leaders.
That's exactly what FBI Special Agent Michael Harpster did last Thursday at my Theories of Crime and Deviance class at Rider University.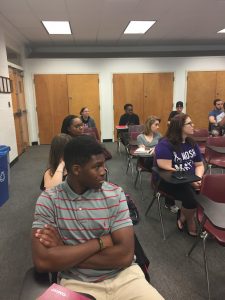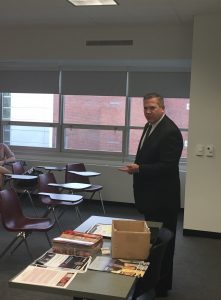 Who is Michael Harpster?
In September 2016, the Federal Bureau of Investigations (FBI) Director, James B. Comey, named Michael Harpster as the special agent in charge of the FBI's Philadelphia Division. Special Agent Harpster most recently served as the special agent in charge of the Criminal Division of the New York Field Office.
To add to his impressive accomplishments, last week, Special Agent Harpster also became a Professor for a day!
With his exhilarating charm and presence, Special Agent Harpster imbued the students with an enhanced sense of purpose, as he gave invigorating lessons, as well as accounts of his experiences as an FBI agent. Special Agent Harpster even recalled a prank pulled on one of his colleagues by their superiors, showing a softer side of "The Bureau" (FBI).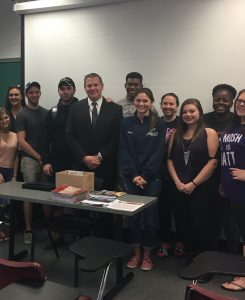 Notable Discussions
Throughout the class, Special Agent Harpster discussed: terrorism; public corruption; white collar crime; violent crime; gangs; and technology, as being of societal crisis.
One particularly intriguing discussion was regarding: "Data at rest," "Data in motion," "Data encryption," and "Going Dark."  Note: Data at rest refers to data in computer storage (hard drive, files stored on servers.…). Data in motion refers to data as it is in transit (data leaving the network through email or online protocols..). Data encryption is the process of changing electronic information from a readable to an unreadable state through the use of ciphers and/or algorithms. Going dark is where electronic communication has seemingly shut down, but has actually simply moved from a public communication channel to a private communication channel. Notably, research shows that the FBI argues that they lack the technical ability to intercept and access communications and information because of a fundamental shift in communications services and technologies. However, a report from Harvard University contradicts that, and claims instead that the rise of network-connected devices will actually lead to more opportunities for surveillance. (See links below for more)
Another notable conversation was regarding "innocent images" and the plight of law enforcement to end the sexual abuse and exploitation of children by like-minded predators. It appears that the age of technology has raised the challenge for law enforcement entities to eradicate such offenses, yet, such technology has also raised awareness of the pervasiveness of this phenomenon. (see link below for a great CSPAN interview with Special Agent Harpster on child prostitution rings).
Additionally, Special Agent Harpster gave the students an understanding of the Uniform Crime Report (UCR), and noted that it is designed in part to help law enforcement entities make better decisions with their resources.
Lastly, Special Agent Harpster noted that as the retirement age for FBI agents is 57 years young, the Bureau is always on the lookout for the most honorable and progressive members of society to take up the helm. Individuals with STEM (science, technology, engineering, and math), law, accounting, languages, and cyber backgrounds, are of particular appeal.
"A true man of honor feels humbled himself when he cannot help humbling others." Robert E. Lee
Some people perform their daily duties as a matter of law. Special Agent Harpster performs his daily duties as a matter of humanity.
Imagine my emotions when Special Agent Harpster so very humbly and graciously gave me a token of "excellence" saying that he thinks I'm worthy. Little old me??? So honored! Tears! Sincerely the best gift ever!!!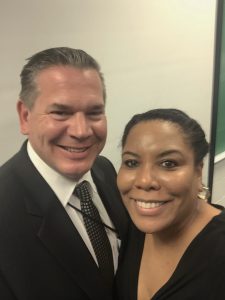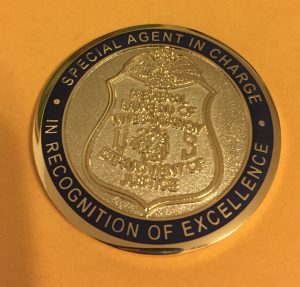 When we think of superheroes, we typically think of fictional characters dressed in colorful, elaborate costumes, while brandishing swords, circular shields and web shooters.
Instead, this real-life superhero came packaged in a regal black suit, armored with an infectious smile and gentle demeanor— simply and unsullied.
"History will be kind to me for I intend to write it." Winston Churchill
When asked what he wished for his legacy to be, Special Agent Harpster modestly stated: "To make a difference."
Special Agent Michael Harpster…..You've made a difference.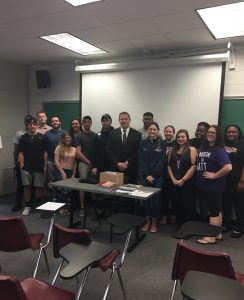 Sincerely,
Caprice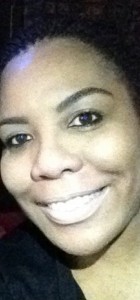 Michael Harpster Named Special Agent in Charge of the Philadelphia Division
https://www.fbi.gov/news/pressrel/press-releases/michael-harpster-named-special-agent-in-charge-of-the-philadelphia-division
CSPAN/ Michael Harpster Interview/ FBI Arrests in Child Prostitution Rings
https://www.c-span.org/video/?314393-3/fbi-arrests-child-prostitution-crimes
CJIS Security Policy Resource Center
https://www.fbi.gov/services/cjis/cjis-security-policy-resource-center
"Going Dark"
https://www.fbi.gov/services/operational-technology/going-dark
Don't Panic: Making Progress on the "Going Dark" Debate
https://cyber.harvard.edu/pubrelease/dont-panic/Dont_Panic_Making_Progress_on_Going_Dark_Debate.pdf